Fast - Affordable - Pain Free
Our fully-trained Laser & skin technicians use a medical-grade SHR IPL System. Treatments can be tailored to most parts of the body for both women & men. A series of treatments will be needed
BENEFITS
Permanent Hair Reduction

Helps in Reducing Ingrown Hairs

IPL is Skin Rejuvenating

Safe & Effective

Smooth Silky Skin
Microdermabrasion with Flower Peel
Microdermabrasion is an age old treatment that has been adapted, modernised and made easier with
the Diamond Flower Peel
™ system
. This improved method first delivers a controlled, yet powerful stream of pure organic flower grains to the skin in order to slough off dead cells, leaving the skin smooth and fresh, then a second peel with serum infusion is performed to rehydrate and treat, while promoting new skin and collagen growth. This program has been derived from the numerous experiences of international skincare experts and further adapted by medical physicians to meet today's skin and bodycare needs.
The Diamond Flower Peel™ experience is at the cutting edge of anti-ageing skin treatments:
BENEFITS
Three Flower Grains

–

Rose, Lavender & Tea Tree

Second Peel with Serum Infusions

Maximum Rejuvination

Individualised Treatments

No Downtime, No Inconvenience

Results are seen Immediately

Safe - Chemical-Free -Natural Organic

Free of Harsh Salts

Non Scratching
What is the difference between Microdermabrasion and Hydrafacial?
Microdermabrasion has been used for many years to stimulate cell turnover and renewal in the skin. A microdermabrasion treatment generally uses either crystals flower grains or a diamond tip to grind away the surface of the skin. . For some skin types Microdermabrasion can be too aggressive for some skin types.
Hydrafacial differs from microdermabrasion
because it is a multi-stage facial treatment that uses dermabrasion as just one of the steps. This dermabrasion is delivered in a gentle and controlled manner with a Hydropeel tip and is used to enhance skin cleansing and prepare the skin for the additional treatment modalities that follow later in the treatment. Hydrafacial moves beyond dermabrasion by incorporating add on techniques such as skin peels, painless pore extractions, skin hydration and antioxidant skin nutrition. Each treatment modality used in Hydrafacial builds on the previous step to create even better results than if it was applied as a stand-alone treatment. The result is a comprehensive rejuvenation without any one step being overly aggressive on the skin.
This leaves the skin prepared and ready to be saturated with vital nutrients like antioxidants, peptides and hyaluronic acid in the final stage of treatment. With the skin and pores cleansed and open the skin absorbs more of the serums than it would if they were topically applied as a cream. Over time this enhances skin health and will help to improve the results of any other advanced treatment that is applied to the skin.
BENEFITS
Fine Lines & Wrinkles

Elasticity & Firmness

Even Tone & Vibrancy

Skin Texture

Brown Spots

Oily & Congested Skin

Enlarged Pores

Rejuvination

Add ons include RF/Microcurrent Skin Tightening

Individualised Treatments

No Downtime, No Inconvenience

Results are seen Immediately

Pain Free
IPL & Laser Skin Rejuvenation
Pigmentation or Vascular
, Intense Pulsed Light known as IPL is a skin treatment that uses lasers, intense pulsed light, or photodynamic therapy to treat skin conditions and remove effects of photoaging such as fine lines, wrinkles, spots, and vascular.
For Darker skin types we may use a ND Yag Laser.
This treatment induces controlled wounds on the skin, prompting it to heal itself by creating new cells.
The same treatment can be used effectively on all areas of the body.
IPL skin rejuvenation treatments are safe and effective.
BENEFITS
Freckles and Sunspots

Sun Damage or Redness

Skin tightening -Stimulates Collagen

Uneven Skin Tone

Melasma

Smooths & Improves Texture
Our NanoFacial
is an
award-winning facial
treatment that can refresh, restore, and renew your skin using Nanotechnology to temporarily create micro-channels in the skin's surface, allowing products and nutrients to be deeply penetrated to the dermal layer where collagen stimulation happens. It increases hydration by plumping the cells, minimizes fine lines and wrinkles, improves tone and texture, and tightens the skin. Our exclusive Nano-Needling Celebrity and Luxury facials use multiple modalities to create the best facial on the planet.
Q: What is the Wand Chip made out of?
A:
The chip is made from a proprietary process utilizing mono-crystalline
silicon
that is etched into an array of
pyramid shaped Nano-structures
via advanced semiconductor technology. The base of each of the pyramids on the array has a diameter of less than 1/3 that of a single strand of human hair and the tip has a diameter of 1/10,000th of a human hair. Thereby officially being the
ONLY
facial system on the market meeting the scientific threshold required to be considered nanotechnology.
Q: Does it hurt? A:
The NanoFacial is non-invasive and causes no pain. It is a cosmetic facial, NOT a medical procedure. Numbing cream is NOT needed for the facial
Q:
How often can I get a Nano Facial?
A:
For improvements on specific indications, it is recommended to get a
Nano Facial every two weeks for a series of up to 6 treatments,
depending on the condition being treated.
BENEFITS:
No Chemical Numbing Cream Needed

Plumps & Hydrates Lips

Can be used around Eye Area

Treats Fine Lines & Wrinkles

Blemishes, Sun Spots, Age Spots

All Skin Types & Colours

Oily Skin or Dry Skin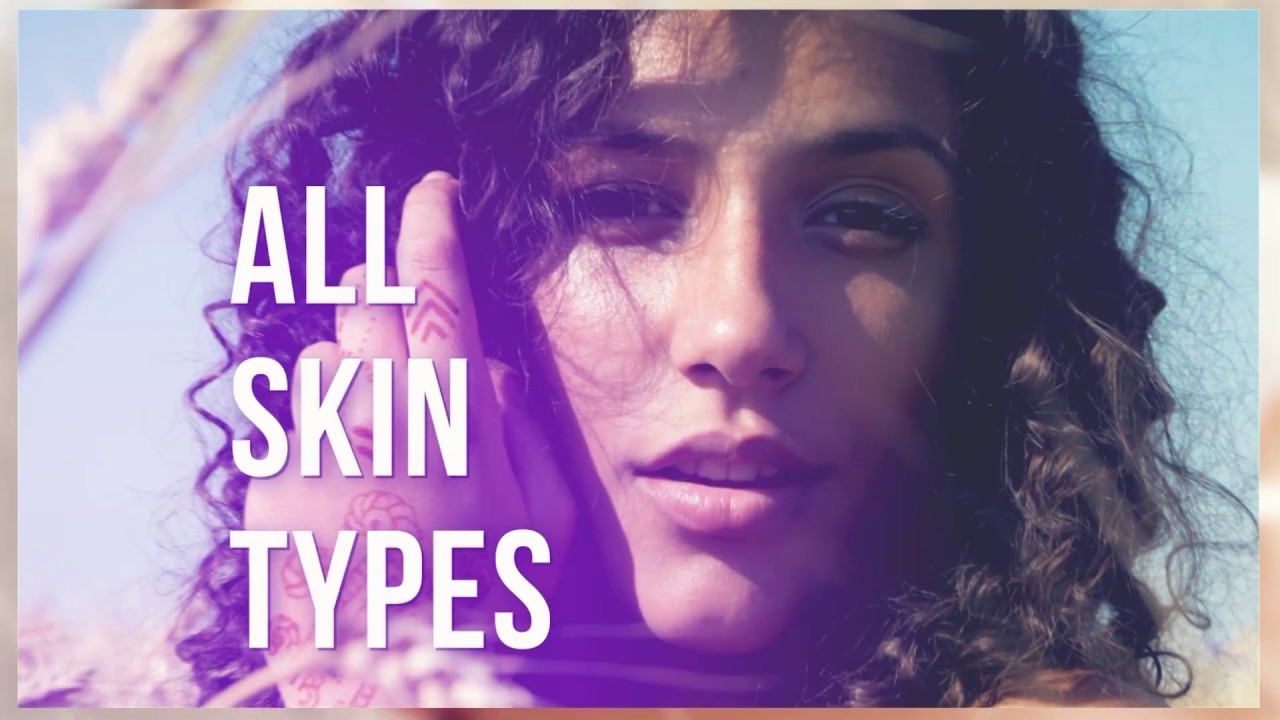 Radio-frequency skin tightening
is an aesthetic technique that uses radio frequency
(RF) energy
to heat tissue and stimulate subdermal collagen production in order to reduce the appearance of fine lines and loose skin. The technique induces tissue remodeling and production of new collagen and elastin Radiofrequency in FDA-cleared non-surgical tissue tightening is highly controlled for your safety. ... Clinical studies have demonstrated an excellent safety profile on RF procedures for skin tightening, whether it be for rejuvenation, facial skin tightening, or body contouring
BENEFITS
Non Surgical Face Lift

Tighten and Rejuvenates

Plumps, Strengthens and Tightens Skin

Reduce Scarring and Stretch Marks

New Collagen is Stimulated Firming Skin
Chemical Peels
are an effective way to improve a number of different skin conditions, Depending on your specific skin condition, a treatment can be tailored using a range of chemical solutions. Chemical Peels work in a variety of ways to stimulate cell renewal, refine, rejuvenate and hydrate the skin, as well as regenerate and resurface damaged skin. The active ingredients we use include Alpha Hydroxy Acids (AHAs) – such as Glycolic, Lactic acid – as well as Beta Hydroxy Acids (BHAs) like Salicylic acid, along with and Enzymes. Chemical Peel treatments are useful in combating a number of skin concerns including sun damage, wrinkles, scarring, acne, and pigmentation and to maintain a fresher more youthful complexion. It may also be combined with Microdermabrasion, the Rezenerate Facial, Photo Rejuvenation or Laser Skin Therapy to provide accelerated and more dramatic results.
BENEFITS
Exfoliation of Skin

Treats Hyperpigmentation

Treats Acne Blemishes

Reduces Appearence of Scars

Improves Skin Texture and Tone
Cosmetic Teeth Whitening - In Clinic
Australian Compliant Safe - Gentle - Effective
Frequently Asked Questions FAQs
Q: How long does a treatment take?
A: Less than one hour is all that is needed to achieve maximum results.
Q: What results can be expected?
A: This depends on each individual and the extent of discoloration, generally from 5-14 shades lighter can be achieved. The more stained your teeth the more dramatic the result will be. Teeth whitening whether done by a dentist or another technician will not whiten your tooth enamel the process will bleach the stains on the surface of your teeth. The results are also relevant to how regularly you have a teeth whitening procedure or use home whitening treatments. Where whitening is done every 6-12 months it is considered a maintenance procedure and results will be less dramatic.
Q. Should teeth whitening be done by a Dentist?
A. Teeth whitening is a cosmetic procedure that is non-dental. The products we use are gentler than and just as effective as those used by the dentist. All our products are Australian compliant and produced to the highest standards. Teeth whitening, no matter who does it bleaches stains from the surface of the teeth it does not whiten enamel.
Q: Is teeth whitening safe?
A: We offer the latest whitening gel approved for use in Australia. We have a hygienic non-touch procedure at NO time will a technician touch you or your mouth. Our gel is gentle and safe, problems are extremely rare. Teeth Whitening is safe for crowns and veneers although these will not lighten as much as natural teeth.
Q: Is teeth whitening suitable for everyone?
A: Teeth whitening is a treatment most people want and can have, however, it is not recommended for children under 16 years of age or for women who are pregnant or breastfeeding. Do not have a teeth whitening treatment if you have gum disease or are requiring dental work.
Q: How long will a teeth whitening treatment last?
A: Teeth will maintain their fresh new appearance for around one year. Re-staining depends largely on diet and lifestyle. Smoking, coffee, tea, fruit juice, sodas all staining foods and beverages will eventually re-stain the surface of your teeth.
BENEFITS
Brighter Cleaner Smile

Private & Comfortable surroundings

Under 1 hour treatment

Confidence Boosting

DIY Take home maintenance kits available see our 'OnLine' Store
Originally invented by NASA
red or blue light refers to the type of treatment (red is great for lines and wrinkles while blue is used to treat acne), essentially these are all forms of LED light therapy.
Often used as a step in professional facials LED is a proven anti-ageing method. A lot of celeberaties use it to get ready for the red carpet but no longer a celeb secret and is widley used in Beauty clinics for its amazing results
But what is it?
"LED stands for Light Emitting Diode, which is a computer chip encased in a glass-like resin, which emits therapeutic wavelengths (or colours) of light energy," Not to be confused with laser, the light therapy was originally developed to fast-track the healing of wounds and post surgery scars. The rejuvenation of healthy skin, too, was a happy coincidence.
"If the therapeutic light energy is in the correct wavelength, the cells in the dermis layer of skin will convert that light energy into ATP (adenosine triphosphate), which is the fuel that the cell uses to do its job. The fibroblast cells in the dermis layer have the job of producing collagen (which give the skin fullness or that plumped look) and elastin (which give the skin the ability to bounce back). Thus, LED gives the cells a 'full tank of fuel' and these fibroblast cells start to produce collagen and elastin like when one was 20-25 years old.
BENEFITS
Stimulates Collagen & Elastin

Improves Fine Lines & wrinkles

Kills Bacteria in Acne

Calms Rosacia & Redness

Reduces Pigmentation & Sun Damage

Heals wounds & Inflamation

Simulates Seratonin ( Feel Good Hormone)

Stimulates Hair Growth

Helps you Sleep

Can be used on its Own or with a Facial

Safe & Non Invasive
Facial Waxing & Tinting Services
Why not take advantage of our Facial waxing & Tinting services
while you are here.
Have as a single treatment on its own or add to any facial or skin treatmentnto complete the experience. We love brows and will wax, trim & shape them for you. Add a brow tint or an eyelsh tint for a full eye make over.
BENEFITS
Brow Wax plus Shaping & Trimming

Eyelash or Brow Tints last 4-6 weeks

No need for mascara

Eyelashes look Fuller

Brows look Thicker